PRODUCE YOUR OWN TOWEL!
We produce all sort of towels in terry, velour or in fabric (hammam or fouta towels), in any size, weight and colours, providing you the "look" and quality you want.

…AND YOUR MODEL, HOW IS IT GOING TO BE?
---
MANUFACTURING AND CUSTOMIZING METHODS
VELOUR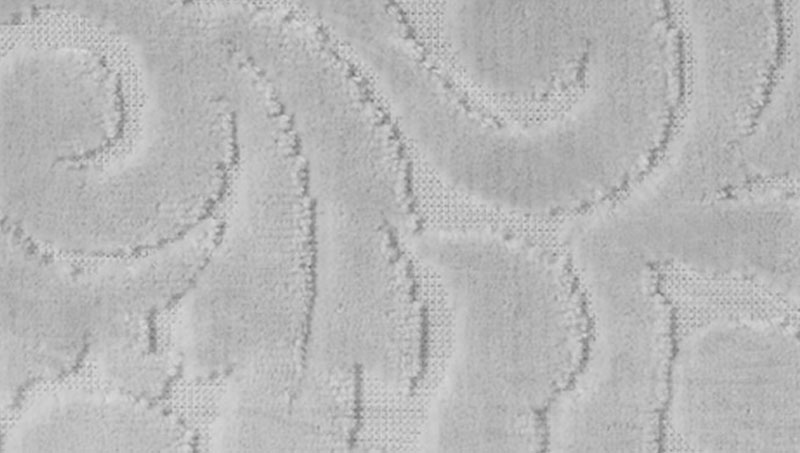 ---
Velour Towels are sheared by a blade on the front side and have the texture of velvet. In velour colours are brighter.
Velour gives the towel or bathrobe a luxury look, coziness, and makes the garment softer to the touch .
Velour is for many a symbol of luxury and quality.
JACQUARD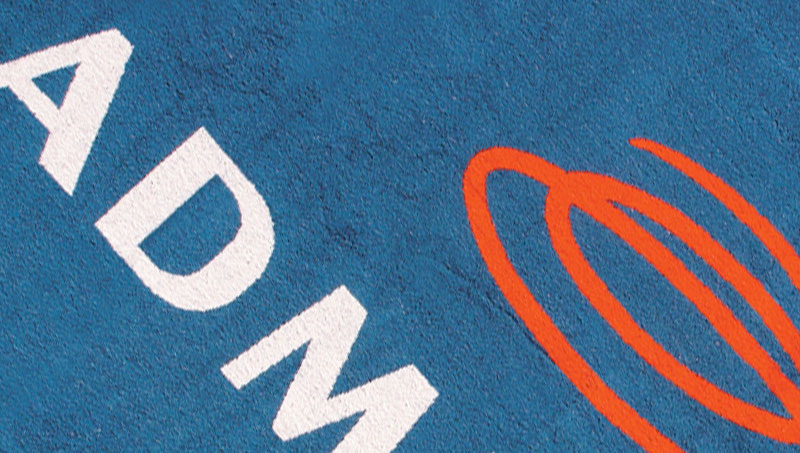 ---
In this process, we dye the yarns in the Pantone colours that the customer wants, and, in a single operation, the loom weaves your design or logo in to the towel. When the towel comes out of the loom, it's almost ready.
The jacquard is very interesting for large designs. This quick manufacturing method avoids high costs of embroidery or prints.
We may weave many colors, however, all the towels woven with more than 2 colors; have to be analyzed to check the technical feasibility.
RELIEF JACQUARD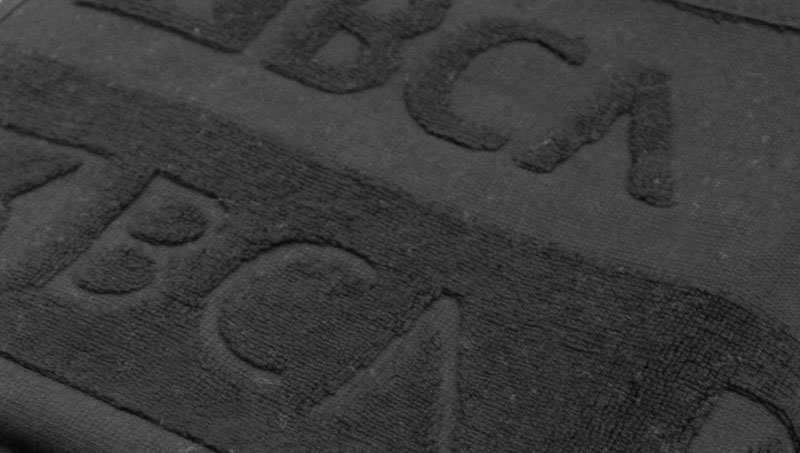 ---
The relief jacquard is weaved in to the towel when the loom is weaving the towel. The embossed effect it's achieved because some parts of the towel will be plane, with no pile loops, and inside these plane parts your logo or design will be clearly embossed and enhanced.
Thus, we can manufacture towels with high and low-reliefs, in a plane colour, or mix the reliefs with other colours of your design..
This process is widely used in household textiles and advertising towels and hotel towels.
DOUBLE JACQUARD BORDER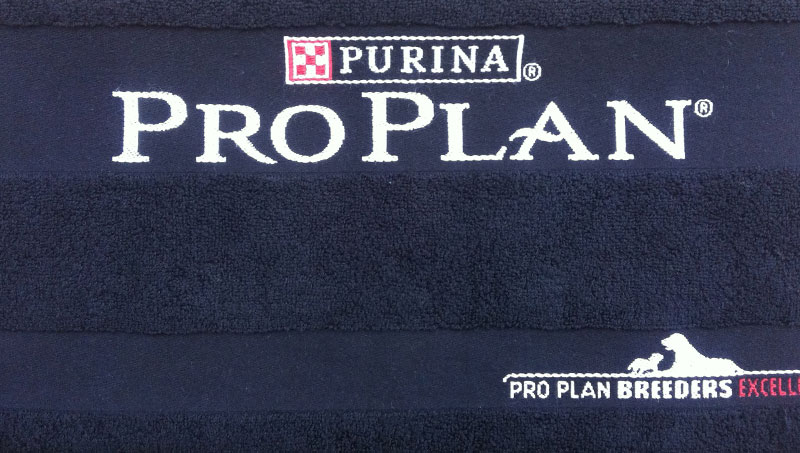 ---
This border is a plain and flat section, with no looped terry, where your design or logo can be weaved up to 5 colours, with a very good definition.
We can weave how many jacquard borders you want, in any section of the towel, with the height and decoration you wish.
The most common is that these borders are weaved in a unicolour towel.
Nevertheless, we can also add this border to a coloured jacquard towel, which also has relief jacquard. However, as to weave all these different jacquard operations in the same towel is quite complex, the artwork has to be analyzed to check the technical feasibility.
The Double Jacquard Border is an excellent solution to avoid costs with embroidery or prints.
EMBROIDERIES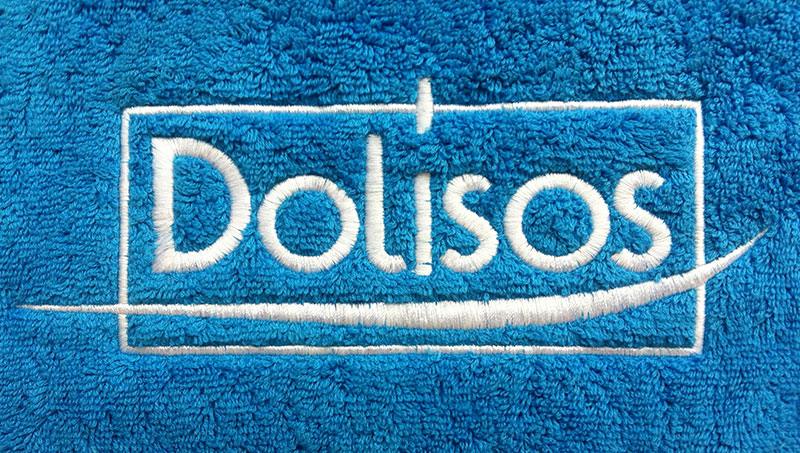 ---
Embroideries are often perceived as a symbol of exclusivity and distinction.
We work with the highest technology embroidery machines, in order to realize the utmost in embroidery quality.
These embroidery machines are optimally tune to improve uniformity in all our exquisite embroideries.
Your embroidery price depends on the number of stitches within your design and not the number of colours used.
PRINTED TOWELS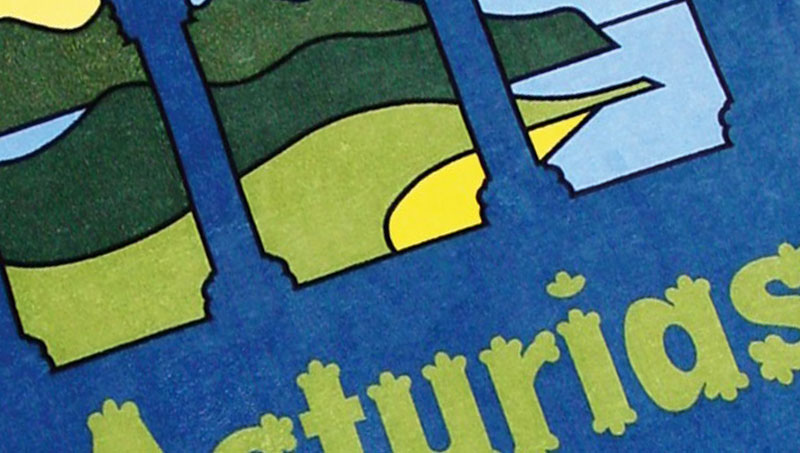 ---
The printing is made on 100% pure cotton velour towels, resulting in an excellent quality and velvet touch.
We do screen printing towels, moreover we do reactive printing that allows designs to be permanently injected into the towel, providing a superb neat print resolution and bright vibrant colours. We also use transfers, especially in the plain bands at the end of the towel double, or in the Hammam towels, and also on terry towels.
HAMMAM, OR FOUTA TOWEL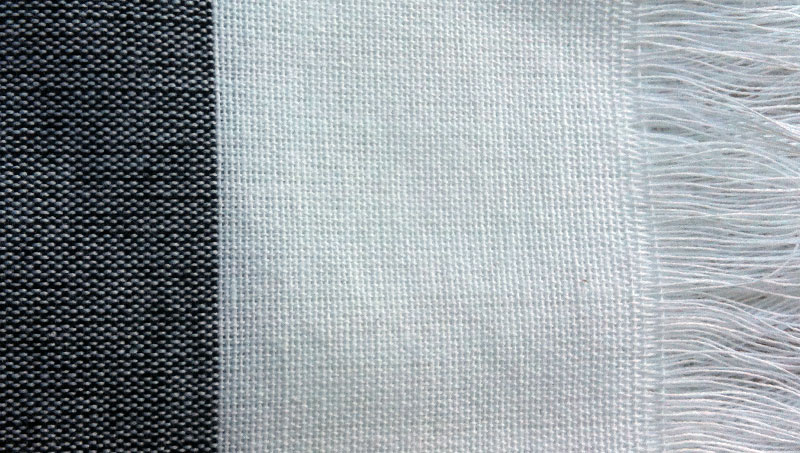 ---
Hammam or Fouta towel is a woven cloth, very resistant, that dry quickly, take little space and is very fashionable.
Used for centuries in the Turkish baths, these 100% cotton towels are very soft and absorbent and may have several uses outdoor or indoor: towel, pareo, tablecloth, etc.
WHAT MAKES SOCOMAGE DIFFERENT is that, in addition to produce towels with stripes, we also weave your design or logo into the towel (jacquard), and we are also able to produce these towels with terry on the reverse, or in the front. Moreover we are able to weave double jacquard border in these towels.
In short, we can produce all sizes in all weights, plain towels or jacquard towels, in plane fabric cloth or with parts in looped terry, with or without double jacquard border…
Challenge us!
CUSTOM LABELS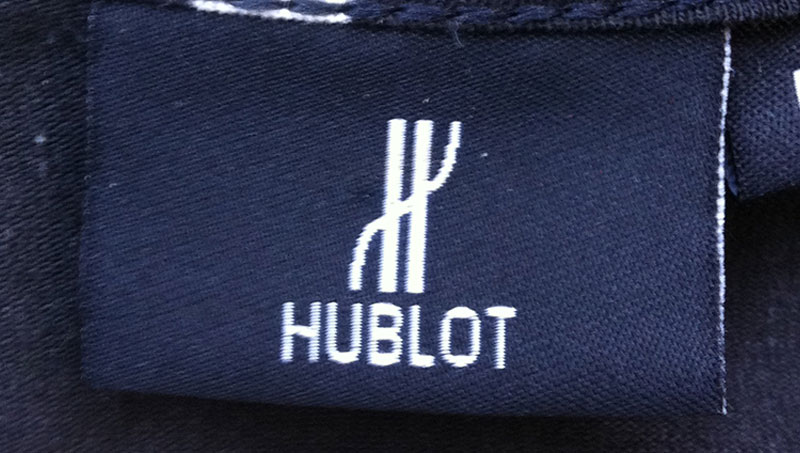 ---
Customized labels help to establish a strong brand image.
Labels can be sewn wherever you want.
We work with all kind of labels, either woven labels and patches, or printed labels, and in all cases your labels will always look the same as your artwork.
On PRINTED customized labels we have various options, from simple printed satin to other more sophisticated fabric.